La Nova Singers, Bella Nova Singers and The Studio Choir all took part in this concert to raise money for Macmillan Caring Locally. The Studio Choir were 14 female singers who came together for an 11 week Bel Canto choral workshop, learning vocal technique and six songs to perform at the concert.
This was the first time LNS have been joined by others and 31 female singers, all trained by Michelle, took to the stage for this wonderful evening. A good time was had by all! Celia Cologne was our pianist and Steven Howard accompanied the singers for one of the songs on his flute.
Thank you to Mike Emsley, Deputy Chairman of the Trustee, for coming along to the concert and speaking about the trust. £312 plus donations was raised for the charity.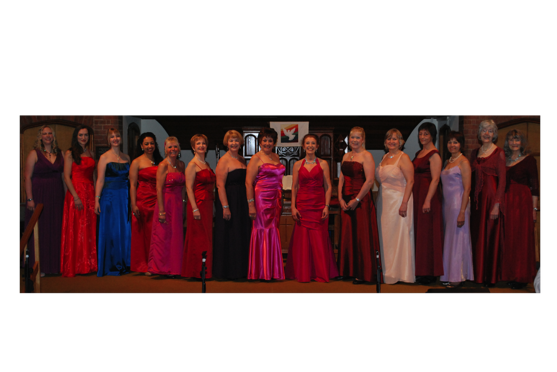 Two of the Bella Nova singers with Michelle